Our Monterey Park Plumbing Team Guarantees Your Satisfaction!

During the redevelopment of Monterey Park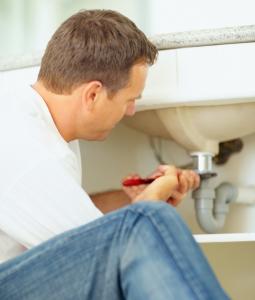 in the 1970s and 1980s there was a lot of new construction dropped into the area. Unfortunately, many of these builds were put in quickly and didn't use high quality plumbing. This has led to a huge need for plumbing retrofits and repiping jobs in the Monterrey Park area. Luckily, our plumbers have been there to provide this, and many other services, for local residents. When it comes to plumbing repair and systems diagnosis, there is no one better in the entire San Gabriel valley.
Our Monterey Park plumbing team prides itself on delivering amazing service to every customer we have. We offer a 100% customer service guarantee that begins with the initial contact and doesn't end until you're completely satisfied with the results.
---
You're a Member of the Family

If you are worried about letting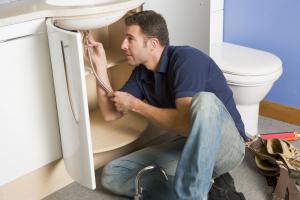 someone you don't know into your home, worry no more. All of our plumbers undergo drug screening and pass extensive background checks. They also must be licensed and insured to all of California codes. They also understand that time is money, so they'll be in and begin service immediately.
Our Monterey Park plumbing team provides excellent service every step of the way. In a close knit community like Monterey Park, reputation travels quickly. We want to be known as your trusted source for plumbing. That's why our plumbers undergo extensive continuing education to keep on top of all the new developments in the plumbing industry. We know what needs to be done, often before we ever walk in the door.

---
We Do Water Heater Repairs!

One of the most common problems that our Monterey Park plumbers encounter is with storage style water heaters. These water heater repair calls come in so often that we've created a small specialist team that handles only water heater repairs. When's the last time you thought about your water heater? If never comes to mind, you're in the majority. Most people don't realize how much they depend on hot water until they don't have it anymore. That's okay, we're available to handle your water heater repair needs.
---
Emergency? Our Plumbers Are Available!

We realize that plumbing emergencies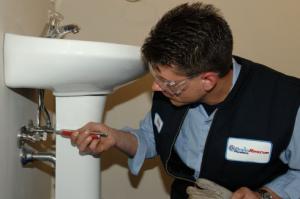 happen when you least expect them. That's why our Monterey Park plumbers are ready to tackle your job at a moment's notice. Whether you woke up to an icy cold shower or there is banging in your pipes at all hours of the night, we can be there fast to get your day back to normal. We're on call and can be to most locations within the hour, usually sooner.
Put our plumbers on your emergency contact sheet today. Post the number right next to the doctor, police, fire and ambulance numbers or, if you're like most of us, plug our number into your contacts list. Put us under Plumber so you won't have to remember our company name in the midst of an emergency. This way you have the peace of mind of knowing that help can be on its way fast.